Sheet Metal Fabrication of a Metal Panel for a HVACR Equipment Application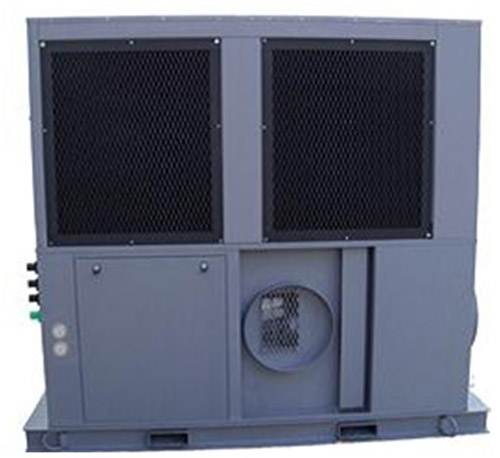 An HVACR equipment manufacturer was looking for a low-cost solution to an ongoing problem with a stamped sheet metal panel constructed of galvannealed steel. The customer was having difficulty obtaining quality exterior panels for their manufactured equipment. Their current supplier was not able to provide the level of quality and repeatability that was necessary and the panels had poor fit and many required re-drilling. The re-drilling and re-fitting of panels was slowing down production and driving up costs.
After an analysis of the customer's drawings, AmeriStar determined that producing these parts on our turret press would provide the precision stamping that they required. Our high quality standards helped guarantee that the fit and finish of these steel panels would exceed our customer's expectations.
Once completed, the finished panels where packaged in shipping containers to ensure that all of the parts reached their destination undamaged. To learn about our other services, please contact AmeriStar.
Sheet Metal Fabrication Project Highlights
Product Name
Metal Panel for an Industrial Air Conditioner/Refrigerated Dehumidifier
Project Scope

Turret Stamp Galvannealed Steel
Insure proper alignment of all assembly/fastening locations to insure ease of assembly

Capabilities Applied/Processes

Sheet Metal Fabrication
Metal Stamping from coil fed material
Part number stamping
Finished and Plated

Tightest Tolerance
+/-.020"
Material Type
Galvannealed Steel
Material Thickness
.100"
Product Length
6'
Product Width
4'
Product Height
6'
Material Finish
Painted
Packaging
Each sheet metal panel is crated to insure no damage is done in shipment.
Industry for Use
Industrial Air Conditioner/Refrigerated Dehumidifier
Tooling Cost
$500
Standards Met
Customer supplied design and prints
Volume
10 to 50 sets of cabinet panels – multiple panels per unit – per order
Delivery Time
6 weeks
Delivery Location
St. Louis, MO