Metal Stamping of Heavy Cold Rolled Steel Outboard Motor Mounting for the Recreation Industry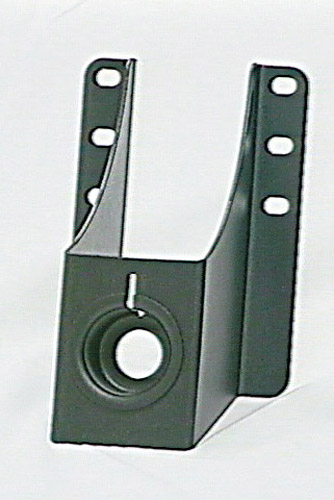 A client from the recreation industry came to AmeriStar to form 500 custom designed outboard motor mounts. We first cut the .119″ thick cold rolled stainless steel into a flat blank layout. We then press brake formed the 6″ long, 10″ wide and 12″ high into a 3-dimensional shape. The mounts were then coated with a black powder coating, packaged and shipped to the customer's southern Minnesota location. We were able to maintain tightest tolerances of +/-.005″ throughout the entire process.
To learn more about this project, see the below for details. For more information about our other outstanding services, please contact an expert at AmeriStar today.
Metal Stamping of Heavy Cold Rolled Steel Project Highlights
Product Name
Outboard Motor Mounting
Project Scope

Form a Custom Designed Outboard Motor Mount per customer's specifications
Cold rolled steel that is cut into a flat blank layout, then press brake formed into the 3-dimensional shape
Black Powder Coated

Capabilities Applied/Processes

Stamping
Press Brake forming

Special Process
Special draw form tooling with in place welding of part
Tightest Tolerance
+/-.005″
Material Type
CRS (cold rolled steel)
Material Thickness
.119″ thick Stainless Steel
Product Length
6″ x 10″ x 12″ high
Material Finish
Black Powder Coating
Secondary Operations Applied
Powder Coating
Industry for Use
Recreation
Tooling Cost
$1000
Standards Met
Customer supplied design and prints
Volume
500 pieces per order
Delivery Time
4 weeks
Delivery Location
Southern Minnesota